The Real Salt Lake City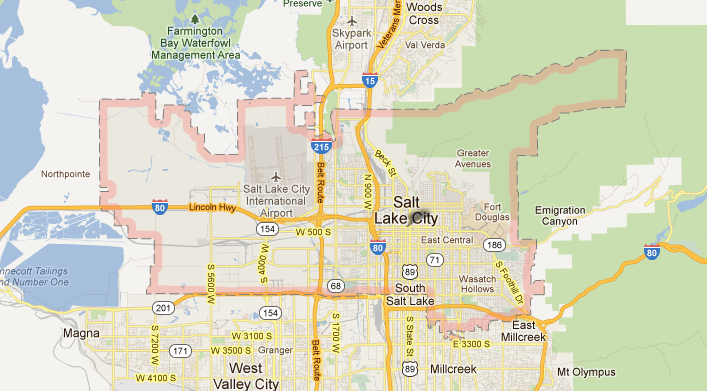 Did you know that Salt Lake City is, by far, one of the most popular and populated cities in the state of Utah? There are nearly 200,000 residents living in Salt Lake City and aside from all of the residents, there are thousands of tourists who come out to visit this beautiful city whenever they can get the chance. Tourists can enjoy visiting the city during any month of the year although the weather is better during certain months. In Salt Lake City, the winter months are quite cold, with plenty of snowfall. In contrast, the summer months are very warm and dry, with little rainfall. The spring months are often the most favorable for tourists, as the weather seems to be mostly comfortable. And, while the weather is relatively beautiful during the spring, it does tend to rain on occasion.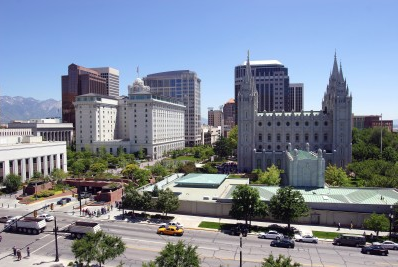 When it comes to visiting Salt Lake City, you will realize that there is so much to do; you may not be able to fit it all in your itinerary. There are a lot of different attractions in the area and there are many different experiences that will be both entertaining and educational. The Hogle Zoo is definitely a popular attraction amongst tourists and is the perfect attraction for adults and children. There are a number of different animals and exhibits at this zoo, all of which can be seen in their natural habitat. Some of the animals that you will be able to sneak a peek at in the Hogle Zoo include elephants, giraffes, turtles, goats, cougars, llamas, insects, and a whole lot more. Make sure you have your camera on hand; you will definitely want to capture everything you see on film.
The Clark Planetarium is another popular attraction that is good for children and adults, especially those who want to have a fun learning experience. The planetarium includes tons of different free exhibits, along with the 3D IMAX Theater, which is perfect for watching a family film together. The planetarium will feature different films throughout the year and the 3D aspect of the film will make it that much more enjoyable. The planetarium is open to the public every day of the week, so make sure you do not miss out on the fun.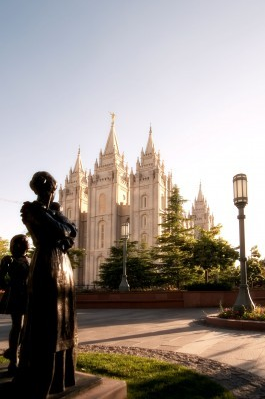 The Discovery Gateway, located in the Gateway Mall, is a popular attraction amongst children. It is, after all, a museum that is entirely dedicated to children and all of the different things that they love and enjoy. There are tons of exhibits, all of which are engaging to children and basically promote interaction between kids. Children who love having a good time exploring while also learning something new will have fantastic time at this museum. And after spending some time at the museum, the whole family can browse the mall and do a little shopping too. The Discovery Gateway is open each day of the week and closes each night at 6:00 PM, so make sure you get there ahead of time. As you can probably tell, Salt Lake City is the ideal destination for families because there are so many amazing attractions that are great for adults and kids alike.
If you and your family or friends want to learn more about Salt Lake City and its history, there are plenty of tours available. The City Sights Tour is known for being one of the best tours in the area, improving your overall experience of tours and the city. On the tour, you will be guided by a professional tour guide who happens to know just about everything there is to know about Salt Lake City. The tour lasts for about 30 miles and will take you all around, through the downtown area, over to the Brigham Young house, and to the Tabernacle, which is where choir actually rehearses. Overall, your touring experience will be like no other and you and whomever you are traveling with will have an exceptional time. The City Sights Tours are available until 9:00 PM, so you have plenty of time to tour the city, morning, noon, or night.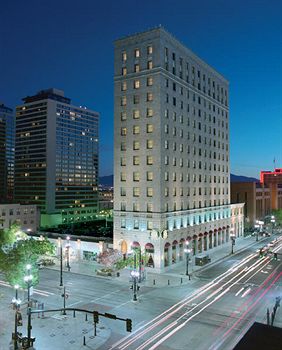 Of course, when planning a trip to Salt Lake City, you are going to want to know about the hotels in the area and what they have to offer. It is important that you feel comfortable during your stay which is why it is so important to stay at a hotel that will offer you plenty of accommodations and amenities. The Hotel Monaco Salt Lake City is definitely one of the most popular hotels in the area and it has received stellar ratings and reviews. At this hotel, you can choose the type of room you want from the list of rooms available. There are certain amenities that will be available to you, which includes wireless Internet, hosted wine, plush bathrobes, and much more. You will feel like luxury when you spend a night at this hotel. And, to top it all off, several spa services are available too, which will be perfect if you want to spend a day getting pampered in Salt Lake City.
The Crystal Inn Hotel in Salt Lake City is also a good hotel to stay in during your visit. The hotel offer several different packages, which includes romance packages and attraction packages. The hotel offers free wireless Internet to all of its guests, which is perfect if you want to go online for business or simply to update your friends and family on how your trip to Salt Lake City is going. The hotel comes equipped with a pool, perfect for taking a daily swim. Staff members are courteous and welcoming, ensuring that you enjoy your stay.
With all of the different things to do in Salt Lake City, you will definitely have the time of your life. It will be a memorable trip for you and the people you are traveling with. Your schedule will be full when you visit Salt Lake City but that is always a good thing, as you never have to worry about being bored at all.